1. THE TRADE THAT HAD THE MAX. POSSIBILITY OF OCCURENCE THIS SERIES WAS - NIFTY NOT REACHING TO 5500. IT WAS A PROFITABLE OPTION'S PLAY

.
Check the posts this month on Option Analysis indicating the same -
Where will Nifty Expire??
Option Analysis for July
Raging Bulls
Where are we going ??
Are the Bears coming---contd
2. NIFTY EXPIRY ANALYSIS HIT THE BULL'S EYE ,IT WAS EXPECTED TO EXPIRE BETWEEN 5385-5415 ,INFACT IT TRADED THE WHOLE DAY IN THIS RANGE ONLY AND EXPIRED AT 5409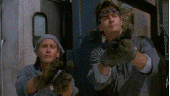 Check out the Nifty Expiry calculation Post yesterday -
Where will Nifty Expire???
3. THE POSITIONAL TRADE TAKEN ON 13TH JULY IS STILL ON. THE S/L OF 5475 ON CLOSING BASIS IS STILL NOT HIT. WILL REVIEW IT AFTER TMRW'S CLOSE
Check the Positional Trade -
Are the Bears coming----contd